Bajog electronic
Since the establishment of Bajog electronic in the autumn of 1990,our main activity has been the development of special EMC solutions which are tailored to the exact problems and requirements of our customers. This original business idea has proved itself over and over again. It has repeatedly been shown that, apart from an extensive supply of standard filters, the correct approach is to get to the root of custom-designed EMC solutions and other problems and solve them without compromise has been justified.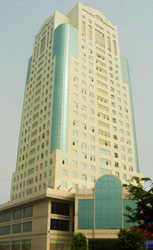 Over the years, we have repeatedly made our task to provide first-class performance and excellent service in order to meet the highest quality and safety standards.
Providing rapid and professional assistance in the form of individual, custom-designed solutions without compromise at economic prices has always been our main business principle and the declared motto of our competent team of our employees
This individuality and the tailor-made EMC solutions are only aspect of the service which Bajog provides-the prompt and timely response to inquiries and request is another. We produce models of new projects involving special solutions and within only 14 working days, an unbeatable achievement. The reason for this speed is, that we produce our new cabinets; which means that we are able to produce galvainsed boxes to all specification within a very short period of time and without any incurring of additional costs. Outsourced capacitor completes the range of services which we provide.
Research, development and quality management are very important issues in our company philosophy and lay the foundations for new, innovative business. The proposal and development of forward-pointing technologies will continue to be a key activity in the future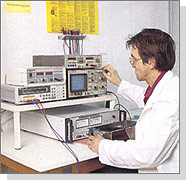 Reliable, fairness, and real partnership with our customers and suppliers, as well as our ability to produce above-average work, are our strengths. All these attributes took our company to the top within a few years and we are today leading the way in the fields of filter development, the development of EMC devices, network interference suppression, network simulation, cosφ correction and intelligent compensation appliances.